Lifeshop Ukraine 2016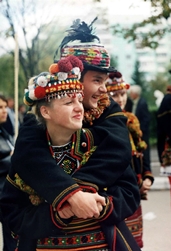 LIFESHOP Ukraine 2016: Discovering Ukrainian rural reality!
From 29th September to 2nd October 2016, Forum Synergies organised a "Lifeshop" in Dolyna district, Ivano-Frankivsk region (Ukraine), in partnership with NGO "Karpatske kolo" .
Dolyna "raion"(district) belongs to Ivano-Frankivsk region, which is situated on the western part of Ukraine and acts as a border with Romania. Mountains - Eastern Carpathian Mountains - and forests occupy a large part of the territory. Extraction activities (oil, natural gas and salt) have been an important part of Dolyna economy but deposits are now decreasing and finding alternatives will be a challenge for the next years. Forestry (timber) and farming (berries and husbandry) are main rural activities. Tourism is slowly developing. The administrative-territorial area – which will be reformed in the next years - is divided into 1 city council and 29 village councils , bringing together 44 settlements. 70.000 people leave in the district: 20.000 in Dolyna city and 50.000 in villages, whose population is decreasing.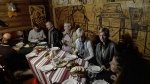 Our local partner Rostyslav Kos from "Karpaste Kolo" proposed the following programme, that included meeting with farmers and local communities, visits to farming and touristic project. Participants' feed back on some aspects of the rural reality are compiled in the report.