Membership

Get in touch – get involved!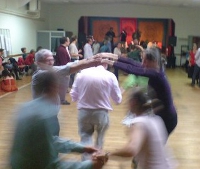 Forum Synergies is open to all interested persons or organisations who want to work together on a European level for a sustainable future of rural Europe.
(For an extract of our statutes click here )
In case you are interested in membership, please consult the application information sheet.
MEMBERSHIP APPLICATION
To apply as member, please use the online application form.
The yearly membership fee is 50 € for individual members and 100 € for organisations (a reduction of 50 % is granted to membres from CEEC countries).
(organisations as members may be represented by changing persons over time)
Bank account for membership fee: (Mention: FS fee; your name/ organisation)
Forum Synergies aisbl, Brussels
IBAN BE13 4264 1555 4139
BIC KREDBEBB
If you have further questions please contact Simone Matouch : info (a) forum-synergies.eu