Focus on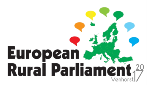 "European Rural Parliament 2017".
18-21 Oct. 2017, in Venhorst - the Netherlands
If you did not receive an invitation-mail for the registration but you are sure that you should be present, contact the organisers!
More information.
New in the resource center
Video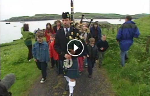 "1997: The Isle of Eigg was handed over to jubilant residents, following their successful campaign to buy out an absentee landlord"
An exemple of community engagement visited by Forum Synergies the same year, 1997!